Indoor plumbing has been a modern staple long enough that we don't really consider how impressive the whole system is. However, you'll soon gain an entirely new appreciation for the modern marvel if you've begun to experience trouble with your drains, pipes, or gas lines. A drain clog or pipe leak can create major complications for your home or business, and the only way to resolve these problems is to call your local plumbing professional. Whether you need a residential or commercial plumber, you can count on Slades Plumbing & Sewer SVC for the expertise and attention you need. We're deeply knowledgeable about sewer drains, water lines, gas pipes, and more, and we'll get straight to the bottom of your plumbing difficulties as soon as possible. A plumbing issue requires immediate attention from a licensed plumbing contractor, so don't delay—call Slades Plumbing today!
Residential and Commercial Plumber
Water and Gas Line Services
Plumbing Repairs, Installations, and Cleanings
Fully Licensed and Insured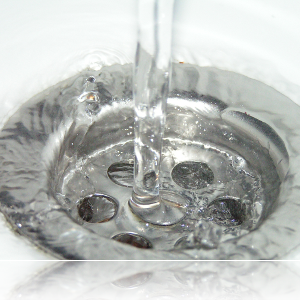 Slades Plumbing & Sewer SVC has been a locally owned and operated company since 1987, and our professionals have over 43 years of hands-on experience in the trade. Whether you need us to treat a drain clog, fix a pipe leak, or repair a gas line, you'll be able to count on us for the unfailing expertise you need to resolve the problem as quickly as possible. We're proud to offer top-quality workmanship for sewer drain cleaning, sump pump installation, and more, and we'll provide you with some of the most affordable rates around. So if you're ready to get your plumbing infrastructure's water lines and pipes back on track, call Slades Plumbing right away.
Located in Hazel Park, Michigan, Slades Plumbing is proud to serve the greater Detroit area as a dependable residential and commercial plumber. We travel to homes and businesses throughout the entire region, including locations in Hazel Park, Livonia, Mount Clemens, Pontiac, Waterford, Farmington Hills, Sterling Heights, Warren, Southfield, and beyond. Our team will complete your leaky pipe repair or gas line installation with total precision and efficiency, outfitting your plumbing system with unbeatable results when you need them most. In fact, we're even available for 24-hour emergency services!
Slades Plumbing & Sewer SVC is a licensed plumbing contractor with insurance for up to $2 million per building. We are also proud sponsors of the Special Olympics, Hazel Park High School, and the Fraternal Order of Police (FOP).